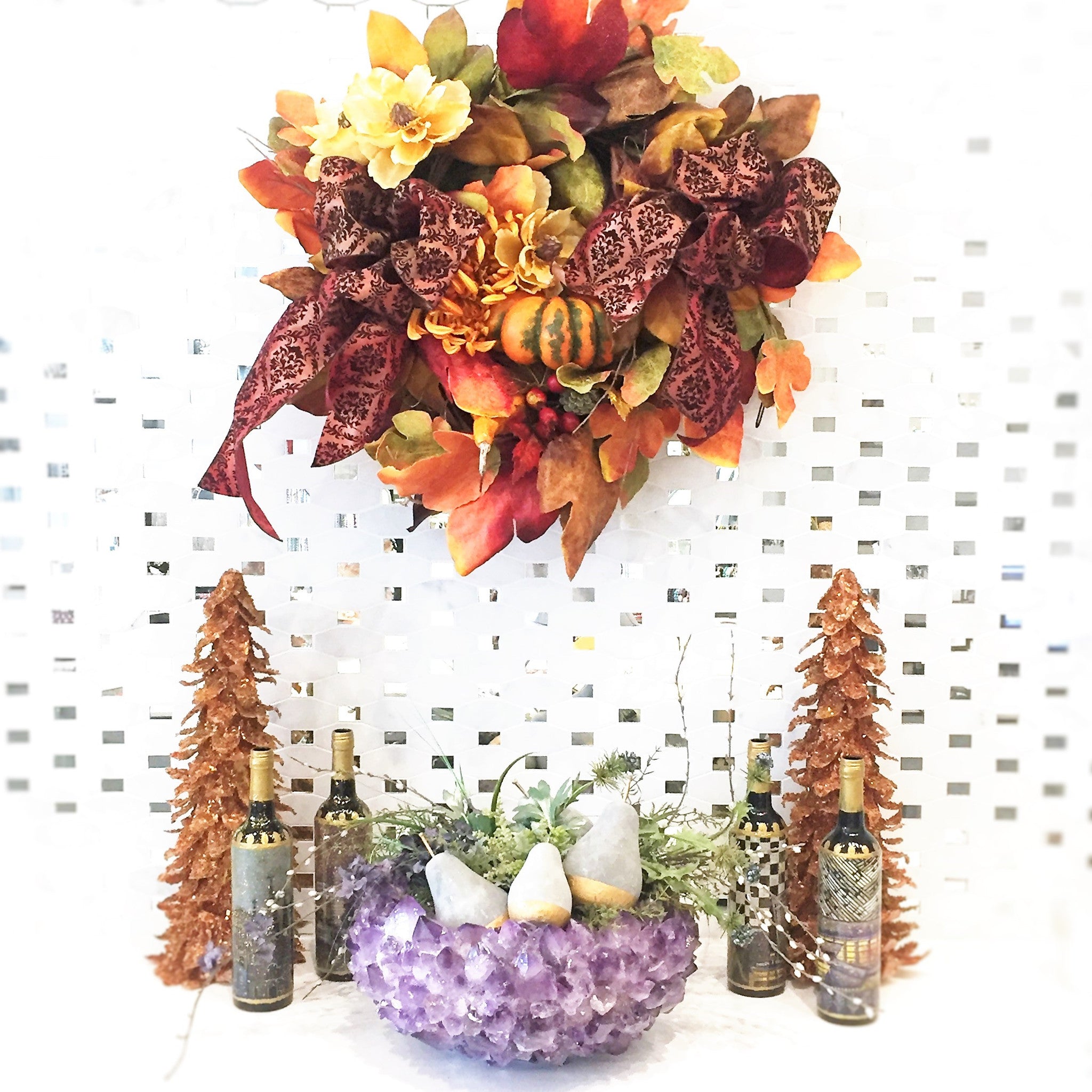 How To Create an Elegant Fall Display
We love a good Fall display to set the mood for the holidays! We like to use unexpected decor alongside rich Fall colors to create an elegant and festive vignette. Here is a step-by-step on how to re-create this display in your home.
#1 Put together an awesome wreath! You want to look for rich colors and different textures. Try adding a printed ribbon, or a small pumpkin for extra texture and dimension. Or you can snag the one pictured HERE 
#2 Find an over-sized bowl! I love decorating with bowls or baskets because they are the easiest to change up when you feel the need. We like a little modern flair, so we used a gorgeous Purple Amethyst Crystal Bowl. Shop it HERE
#3 Fill your bowl! This is my favorite step because you really get the chance to be creative with what you use! For this display we used greenery as filler, then accented with fun cement gold-dipped Pears in varying sizes to add dimension! 
Can't get enough of these Cement Gold-Dipped Pears? Shop them HERE
#4 Flank your feature display with height on either side! Here we used gold leaf Christmas trees to play off the color of the wreath, and hand-painted wine bottles from a local Tulsa artist. 
These wine bottles are seriously amazing! Shop the full collection from local artist L. Austin HERE
You're DONE! How easy was that?! Enjoy your Fall display and make sure to show off and comment on this post with photos!! Good luck!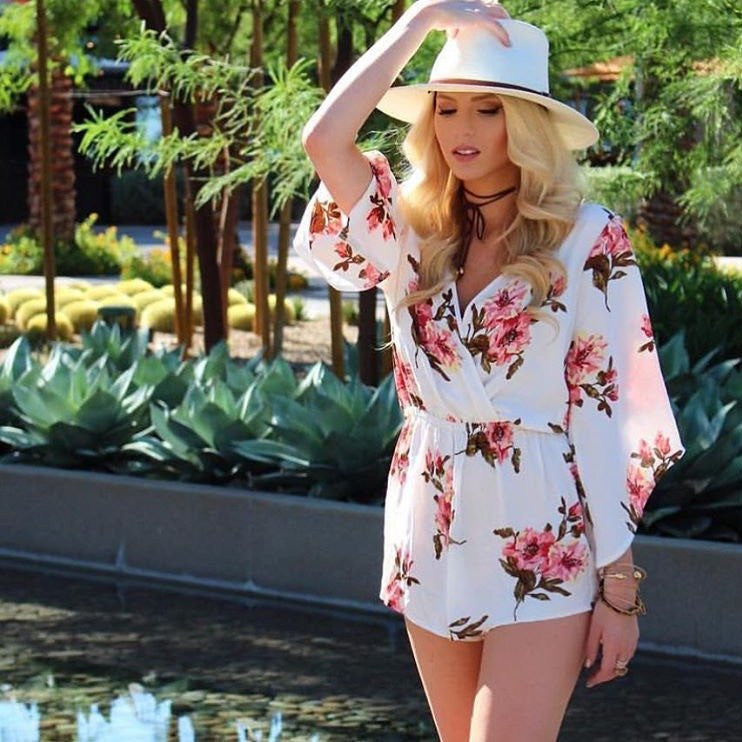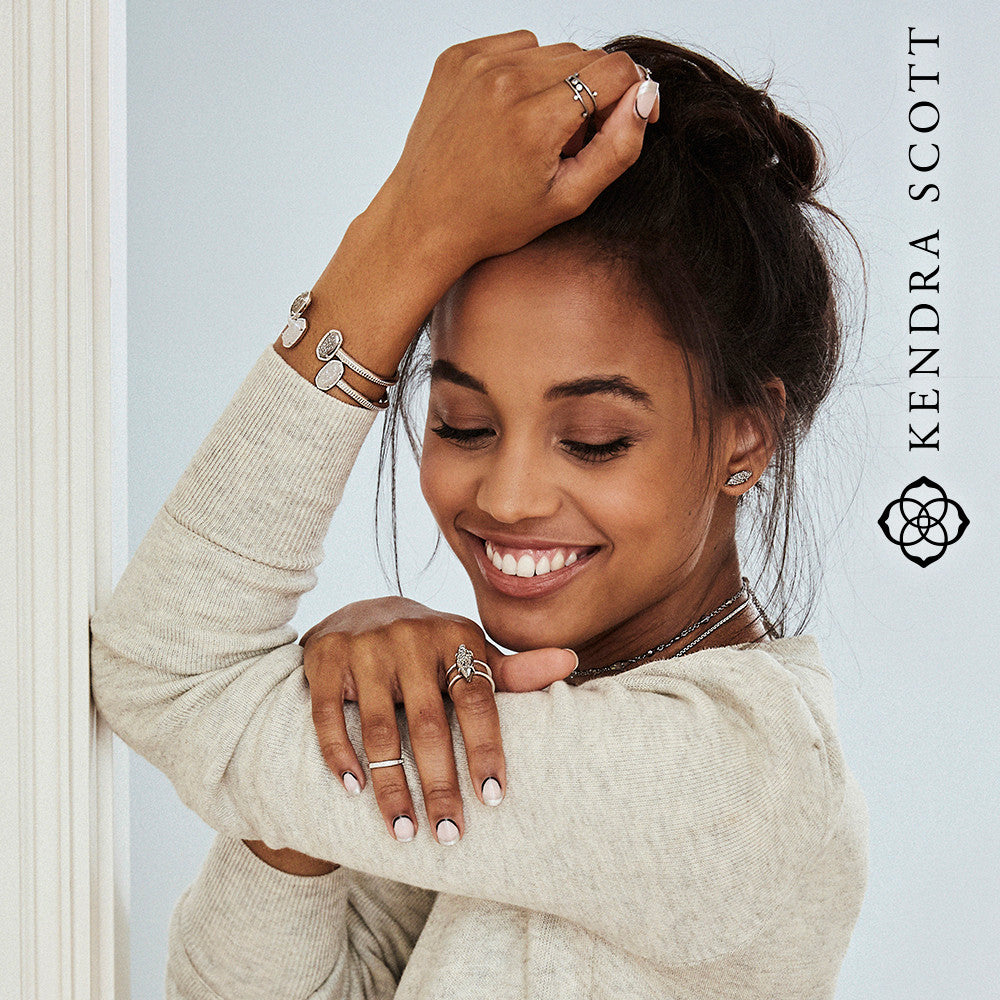 *Try This Trend* Drowning In Druzy
We are seeing Druzy stones popping up in several collections at Bella's House including Kendra Scott's winter collection, and always a staple in A.Marie Jewelry. So what is this stone that trendset...
Read more