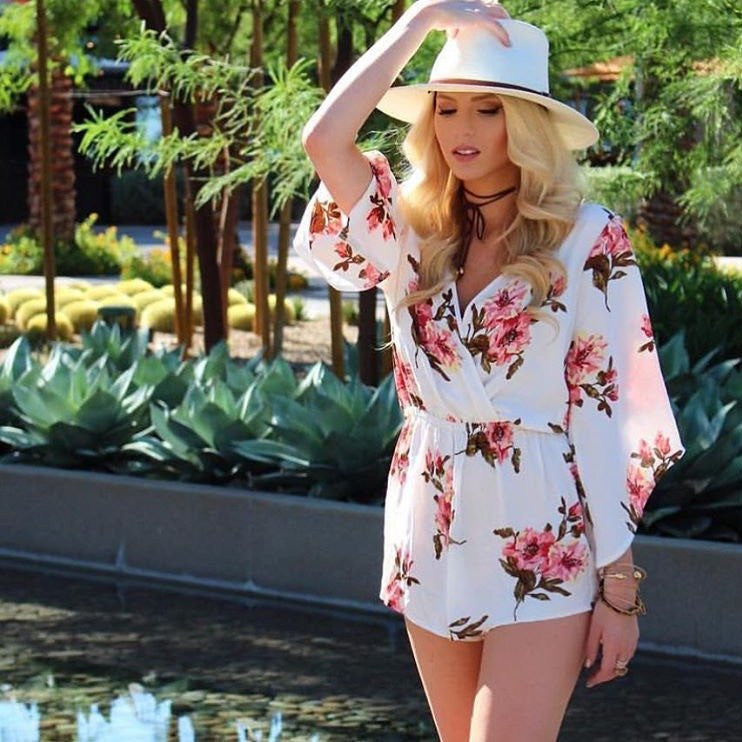 *Try This Trend* The Choker Necklace
 Are we having a 90's flashback, or are choker necklaces back in style?! It is 2016 and this trend is back and going strong! If you missed the trend the first time around, give it a try this year. We have put together some inspiration photos and tips for you to easily mix this trend in with your everyday look. 
TIP #1: Edge It Up
Adding edge to your style with a chain or link choker is a great way to complement a bold print, or add interest to a basic solid. This look is perfect for after 5:00 when you want to stand out from the crowd. 
TIP #2: Be Charming
Add some charm to your look with a simple leather band and a fun pendant charm. This look is ideal for layering a longer necklace to play off of the charm and is great for day or night.
TIP #3: Stack And Layer
This simple leather strand can be worn 5 different ways! This is the perfect piece if you like to change up your look often. Wrap it around a few times for a stacked look, or wear it longer for a fun layered look.
TIP #4: Bling It Out
Go big or go home right?! Adding a choker with a blingy pendant is the ultimate way to embrace this trend! Try out a pendant with an interesting shape and add a longer necklace for balance. 
Now you're ready to embrace the choker trend! If you love any of these looks, you can shop them here: 
Edge It Up Chain Choker: http://bit.ly/2d46TwX
Be Charming Leather Charm Choker: http://bit.ly/2deiJqm
Stack And Layer Wrap Choker: http://bit.ly/2cQ85T1
Bling It Out Pendant Necklace: http://bit.ly/2cwFfX1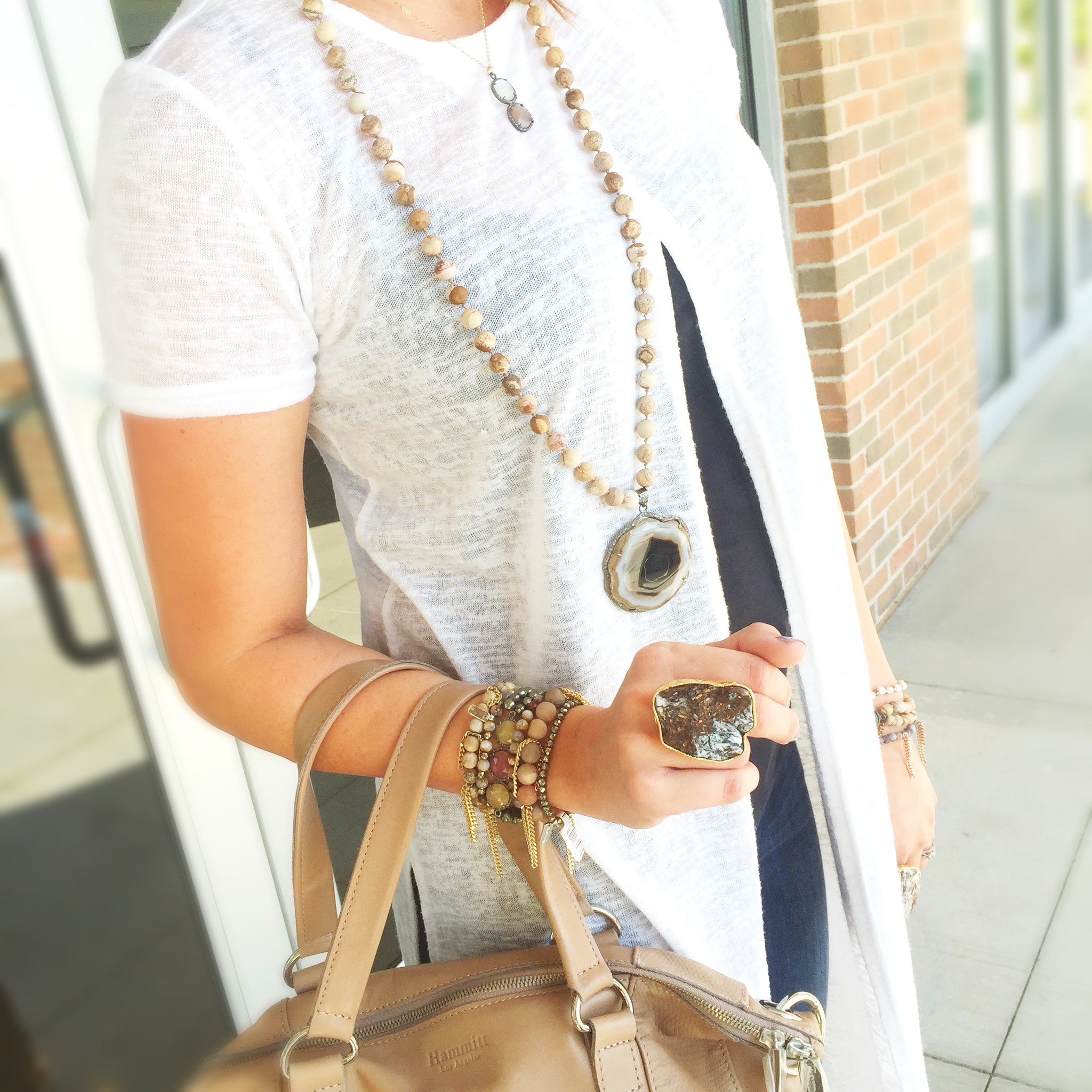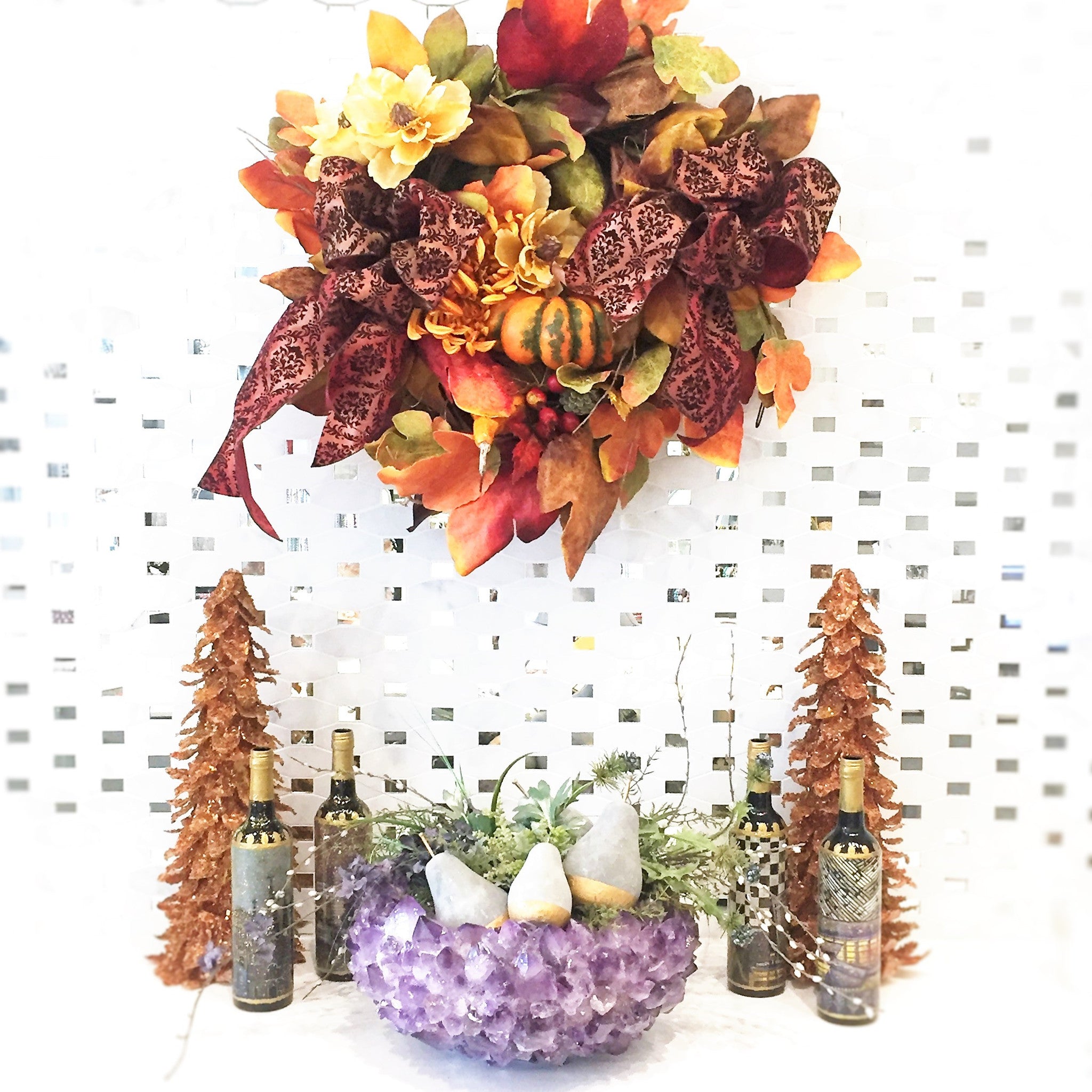 How To Create an Elegant Fall Display
We love a good Fall display to set the mood for the holidays! We like to use unexpected decor alongside rich Fall colors to create an elegant and festive vignette. Here is a step-by-step on how to ...
Read more